We do legendary frontline accounting software.
You do what matters.
You built your accounting practice by doing what
matters—and your clients thank you. But time is
short, efficiency is elusive, and growth is hard.
You should be making more.
More
Lest
Software for the business of accounting.
Thousands of details that make a thriving practice run. Hundreds of tried and true templates for fast, easy and powerful client communications. The billing models and methods that unleash your profit potential.
Software for compliance and advisory.
All your expertise standardised, de-risked and pre-written as advice. Automated workpapers, reports, benchmarking, and up-to-the minute compliance. Software that makes monetising your advice a simple, profitable daily reality.
Leaders from the accounting trenches. Helping you win the battles.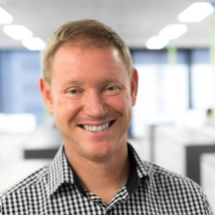 Tim Munro
Founder & Executive Director
Tim founded ChangeGPS after founding award-winning accounting firm Change Accountants & Advisors. Tim is a former Director and Queensland President of the Institute of Public Accountants. He lives and breathes his professional passion for accounting. At ChangeGPS Tim fuels the vision for a better accounting industry using technology and best practice. Outside work Tim's a parent, drummer and cricket-player.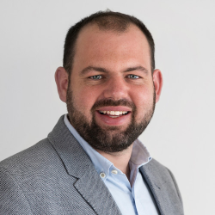 David Boyar
CEO
David joined ChangeGPS as GM of Growth and then CEO to drive the development of the industry after founding The Virtual CFO Association and co-hosting 'From the Trenches'—Australia's #2 iTunes business podcast. David's one of the youngest Fellow Chartered Accountants in Australia. He loves using accounting to help Aussie mums and dads so much that he did a TedX talk on it.
We absolutely love accounting.
So we help you do what matters.
We live accounting
We're accountants and technologists. We started our first accounting business at 19, sold it to an ASX-listed company, bought it back, and won awards along the way.
But nothing distracts from our healthy obsession with using technology to unleash the potential in accounting practices. From the business of accounting to the detail of compliance advisory, we work to change accountant's lives.
We support accounting
We don't just make great software, we support our users with expert one-on-one advice and monthly check-ins. We convene a community of best practice using every tool that makes sense.
We host webinars that bring the best thinking and insight to the table, and then share it. We host online groups and events that drive debate and conversation about the future of accounting—and the most rewarding ways to get there.
We inspire accounting
We're inspired by accounting, so we work at the highest levels to inspire it. Our leaders found accounting mentoring organisations, and lead state and national accounting industry bodies.
We found and host podcasts that bring the best and brightest business thinking into focus, and give TedX talks on why accountants matter. We serve the industry we love—making great tools, templates and systems follows naturally.
Who says accountants
can't get excited?
"I tripled my revenue using ChangeGPS Jobkeeper and VPP systems during the crisis".
Greg Redington
Coutts Redington
"I hate paying for software I don't use—ChangeGPS is my best investment in a long time".
Wayne Lock
Achieve Business & Financial Solutions
"Our efficiencies have improved so much since we adopted GPS".
Brett Hansen
Hansens
"The confidence to charge for my services and price it properly".
Adriano Di Lazzaro
Blackstone Business Solutions
"GPS is of HUGE value to me—it's more than paid for itself, it's giving me huge growth potential".
Gary Mosphilis
Your Consultancy Network
"We earned over 50K from our JobKeeper process alone".
Joe Walsh
B&M Financial
Runs on the board.
Our rich accounting history.
2008

Count GPS Founded by Timothy Munro and Count Financial Limited as a joint venture

2010

Count GPS fully acquired by Count Plus Limited in its ASX float

2012

Changed name from Count GPS to ChangeGPS

2015

Change Accountants awarded as Xero Australian Partner of the Year

2016

Timothy Munro bought 100% of ChangeGPS from Count Plus Limited
Blueprint App launched
Change Accountants awarded Institute of Public Accountants (IPA) Qld Practice, and IPA National Member of the Year.

2017

Letters, Structure Advice, CGT Reduce and Annual Summary launched

2018

TaxPlan Plus launched
Dividend Statements and Trust Distributions launched
Founder Tim Munro appointed as a Director of the Institute of Public Accountants

2020

Business Continuity Plan downloaded 8,500 times helping tens of thousands of SMEs & making accountants millions
JobKeeper System and FBT launched
David Boyar, host of 'From the Trenches' podcast, joins ChangeGPS
First Accounting! with Tim + Dave web event - over 1,900 accountants attend
Integration with BGL CAS360 launched