Legendary frontline accounting apps that
transform your practice and your working life.
From blueprints and plans, to templates and tools, to sales and marketing. From tax planning to client
communications, from structure charts to practice management. We do it all, so you can do what matters.
1
Pick your first app
You start with the app that delivers the early wins — maybe TaxPlan in March, Progress in August, or Core and Engage any time of year. You dial up profitability and dial down stress.
Your profit matters.
2
Make more money
You transform fees across your practice, using our system of tools, wizards and templates to price services for value, properly monetise advice, and dial up client requests.
Your practice matters.
3
Do what matters
Your time is freed up. You're making more money than ever. You're supported by an incredible community. This is real. Your practice is flourishing, you're planning your next business moves.
Your lifestyle matters.
Four apps with life-changing tools,
templates & systems for your practice.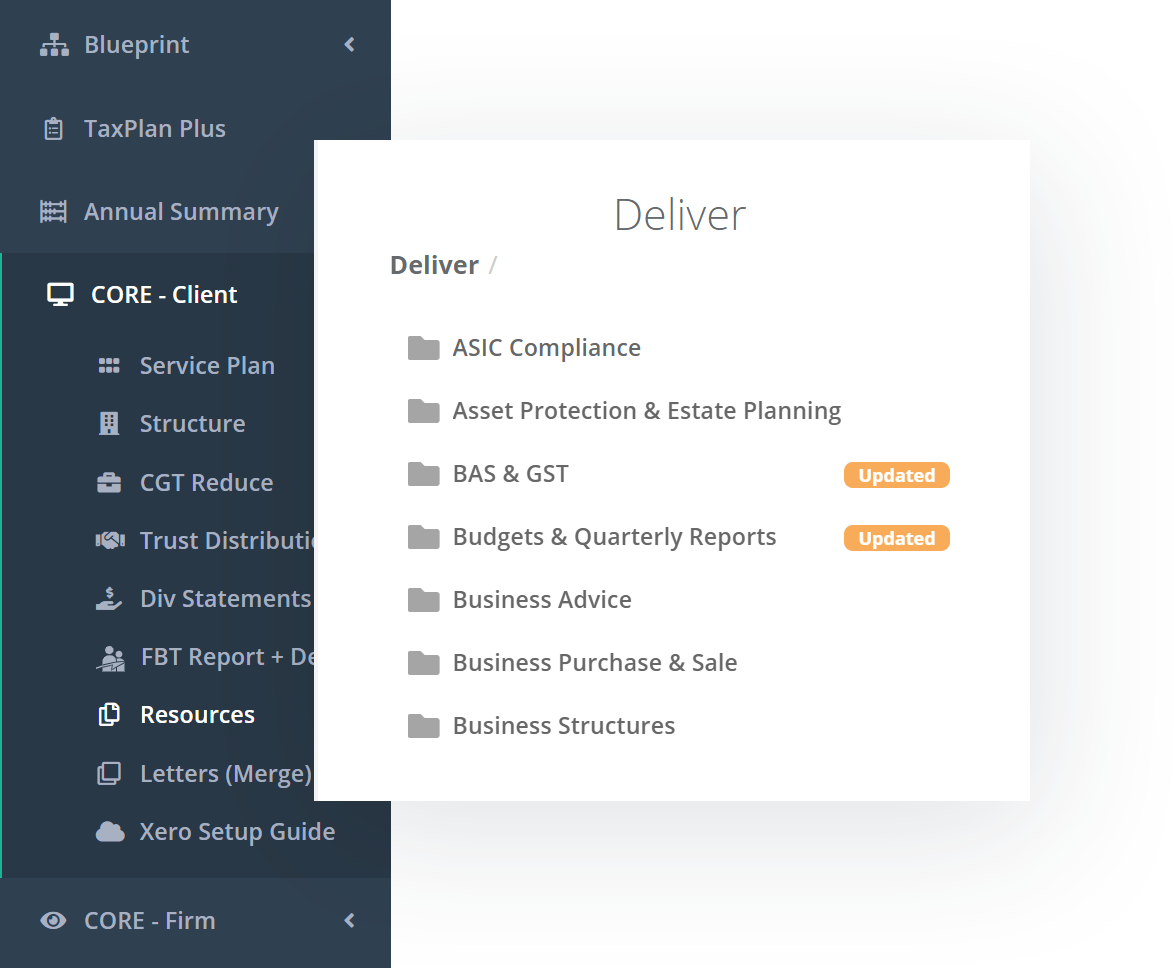 "Thanks GPS — you're the market leaders
with your fingers on the pulse".
Chris — Ceebeks Solutions for GOOD
From new solo practices to large
firms, we've got you covered.